What's about the feedback about Cooco Lashes, lashes glue and Cooco Lashes service?
Cooco Lashes is China's eyelash factory, which aims to provide top quality eyelashes and beauty tools to a wide range of overseas customers, as well as a comprehensive pre-sale, sale and after-sales service. Due to the high quality of the products, we have received feedback from many customers about eyelashes and eyelash glue. Let us share them.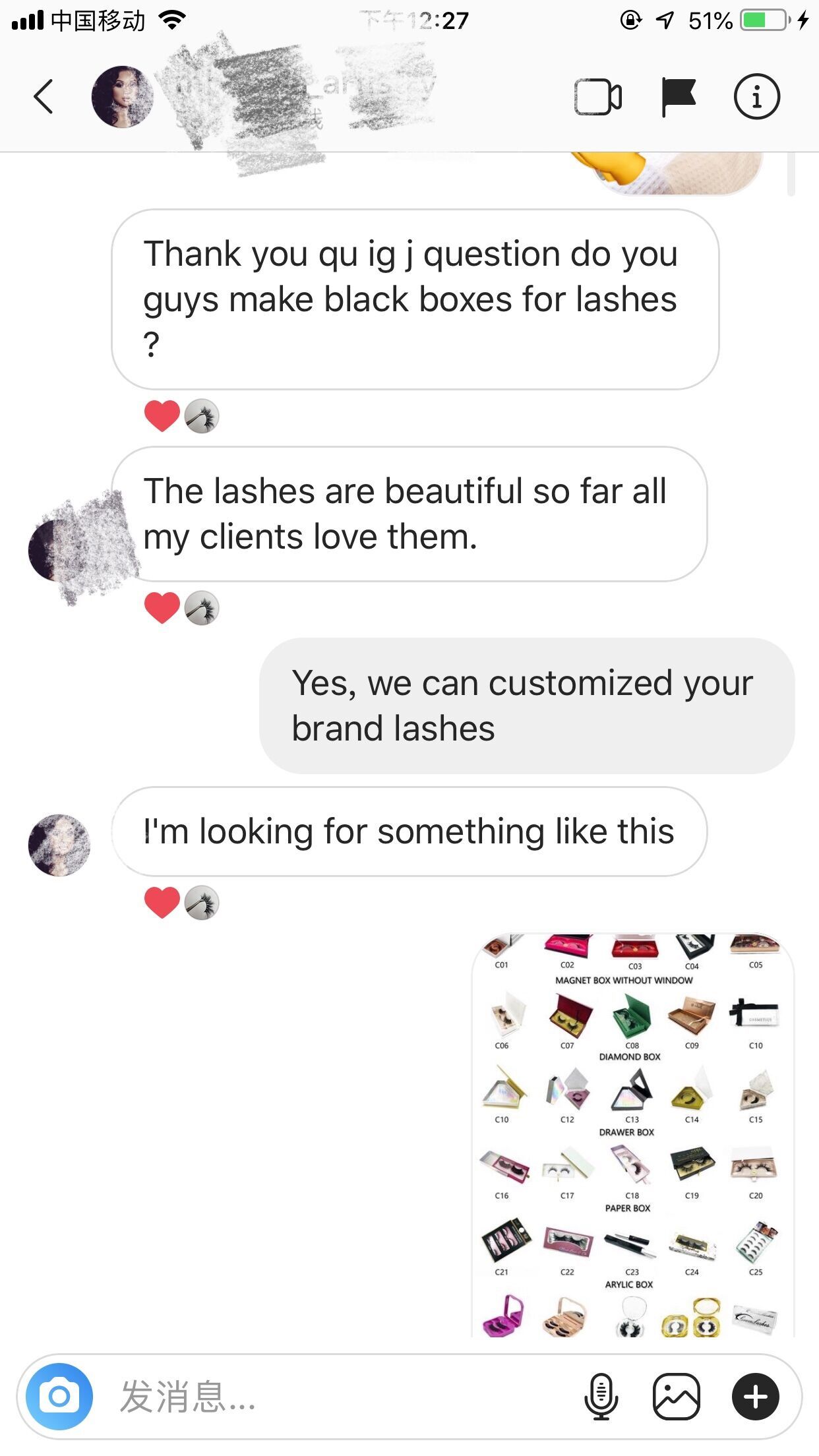 An USA makeup artist feedback about the Cooco lashes
This customer has no test samples, direct order: 7 top quality 3Dmink eyelashes catalogs +150 pairs of 3D mink eyelashes +100 hair donuts, the customer is very satisfied after receiving the eyelashes, and return to the single, 500 pairs of eyelashes +500 custom eyelash boxes Thanks for trust, customer satisfaction is the driving force for our company.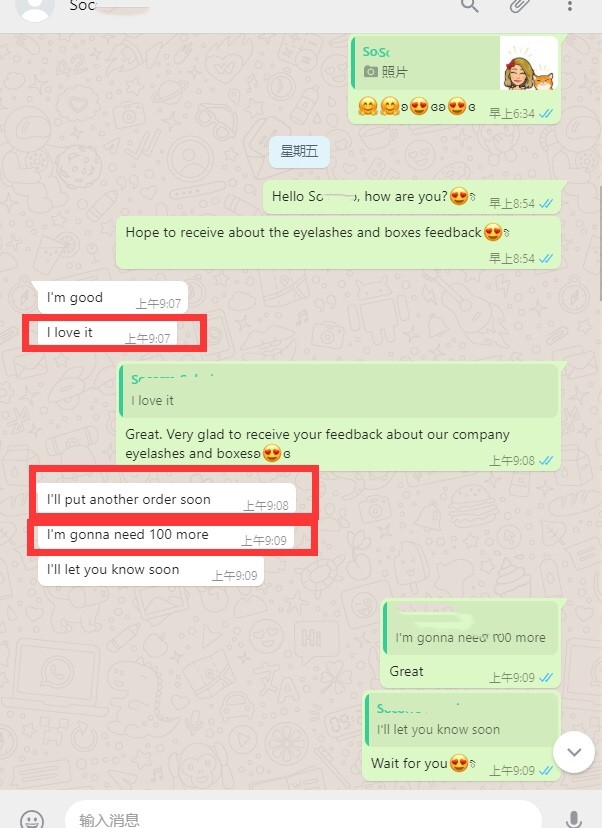 An USA makeup artist feedback about the 3D mink lashes

This customer is also a makeup artist, there is no test sample, after the company salesman's negotiation and communication, send detailed eyelash video to the customer to see, directly order 100 pairs of eyelashes + 100 custom eyelash boxes, the customer is very satisfied after receiving the goods, close Feedback to. I hope that the company's overseas customers will grow with Cooco Lashes.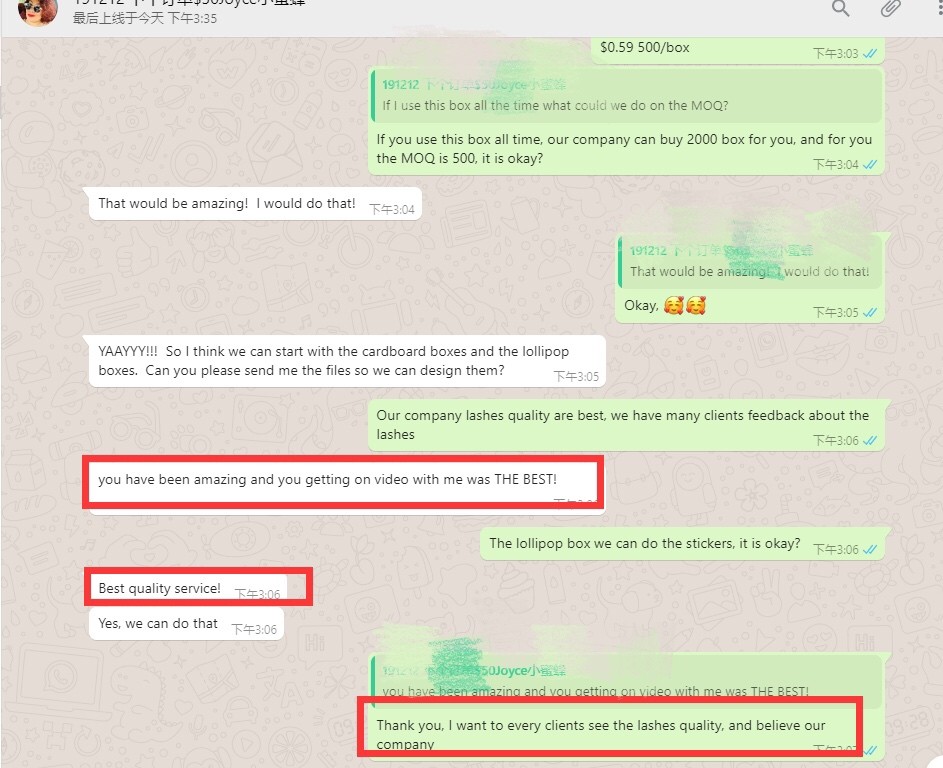 An USA customer find Cooco Lashes Website through Google
Joyce said:"Google input: 'Eyelash manufacturer', find Cooco Lashes Website", and show customers the quality of
top quality 3D mink eyelashes
,
premium synthetic lashes
,
faux mink lashes, makeup tools
and
customized lashes boxes
through video chat, which is very intuitive. After two days of service communication, the customer confirmed the order and paid quickly. Cooco Lashes has always wanted to provide customers with quality products and the best service, so that customers can rest assured and at ease.
Sign up to get updates from Cooco Lashes