What are magnetic lashes with eyeliner?
1.What are magnetic lashes with eyeliner?
The magnetic lashes with eyeliner is a magnetic EYELINER and lash combination that is super easy to apply, gives the lashes support and keeps them in place all day and night long. They can lets you have beautiful eyelashes quickly, easily and painlessly. Just apply the liner, let dry, and the lashes softly 'click' onto the magnetic eyeliner. It can be used with both double sets of magnetic lashes or with our exclusive, more magnetic top-only lashes with eyeliner!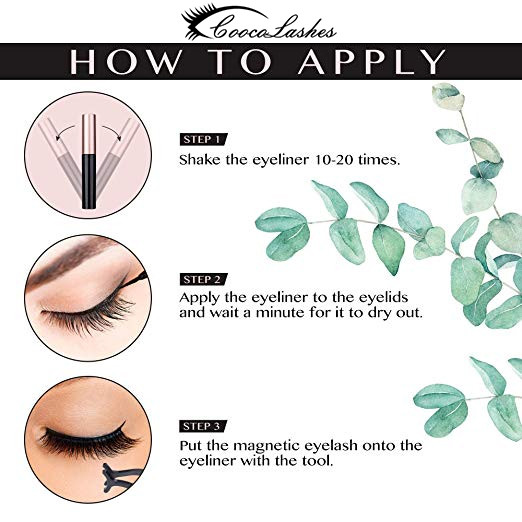 2.Magnetic lashes with eyeliner advantages & benefit
●Easy to Use

Magnetic lashes are lightweight and comfortable for all day wear. Perfect for any situation. 3 magnets create a firm grip so each lash holds tight to magnetic eyeliner – even in strong winds.
●No Glue
No Problem: Our magnetic false eyelashes adhere to our magnetic eyeliner solution instead of glue, eliminating irritation to your eyes and damage to your natural eyelashes
Reusable: Use your lashes again and again with proper care! Save money while looking fabulous.
●Long-lasting
Magnetic lashes are more hard-wearing than mink ones, perfect if you'll be wearing them throughout the day. Magnetic lashes don't change shape because of time and they can withstand more taking care of than mink all in all. They're more averse to fall off the band when you're expelling them or clearing off the adhesive for instance, so you can anticipate that your silk lashes will last any longer.
●Low maintenance
If you have any kind of animal allergy, the animal fur choices are probably not going to be right for you. Wearing lashes made of animal fur can cause an uncomfortable allergic reaction. For those with ethical concerns about the treatment of minks, silk materials are probably a better option.
Faux mink and silk comes from cocoons rather than the silkworm itself, and is well-known for being hypoallergenic – many people with sensitive skin choose to wear silk clothing for exactly that reason.
●Waterproof
It's raining, no umbrella, no fear, silk eyelashes hit the water, it will keep the original shape. Mink is more fragile and, unlike silk, they can't get wet by any stretch of the imagination. Forget your umbrella and get captured in a downpour with your premium synthetic lashes on, and premium synthetic will hold its shape much better.
●Reusable
Premium synthetic lashes can be reused multiple wears with proper care. When you want to pick them up, you always dab some makeup remover and run it along the lash band until the glue dissolves, then continue to remove any remnants of the glue to keep them going strong.
●long-lasting
●smudge resistant
●waterproof
●Dries quickly
●Liquid
●Full-sized with full upper lid coverage
●Easy to apply
●Superior hold

4.Magnetic lashes with eyeliner application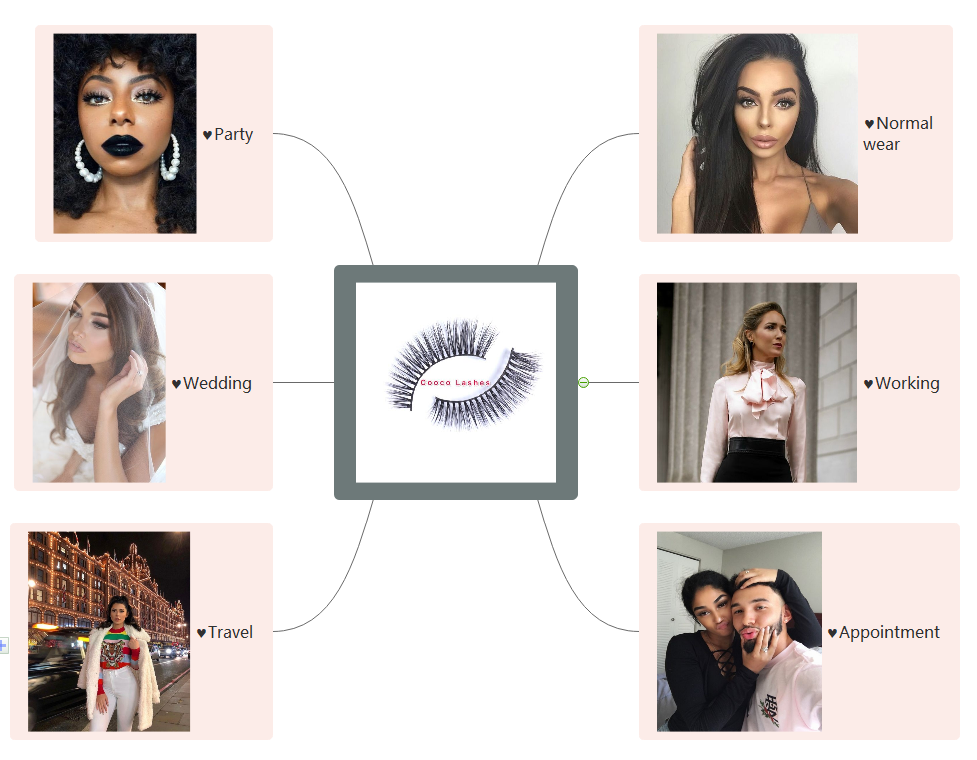 ●Fast delivery: If you want to make ODM & OEM, the order making time is 7 working days. If you choose the order from stock, we can ship to you immediately.
●World shipping: Shipping worldwide by Fedex, DHL, EMS and so on.
●Various types of false eyelashes: 3D mink lashes, ordinary mink lashes, faux mink lashes, premium synthetic lashes, colorful lashes, bottom lashes, magnetic lashes with eyeliner, lashes extension, accessories and so on.
●ODM & OEM packages: magnet box, diamond box, paper box, drawer box, arylic box, circle box and so on