What is strip lash adhesive?
1.What is strip lash adhesive?
Lash Adhesive is mainly used for the bonding of false eyelashes, and is applied to artificial eyelashes used to beautify the eyes. The ingredients consists of acrylate, ethylhexyl, acrylate, copolymer, phenoxyethanol. Eyelash glue have black glue, white glue and clear glue, they are all for bonding false eyelashes. False eyelash glue is fast and strong, environmentally friendly, non-toxic, hypoallergenic, and does not damage sensitive skin.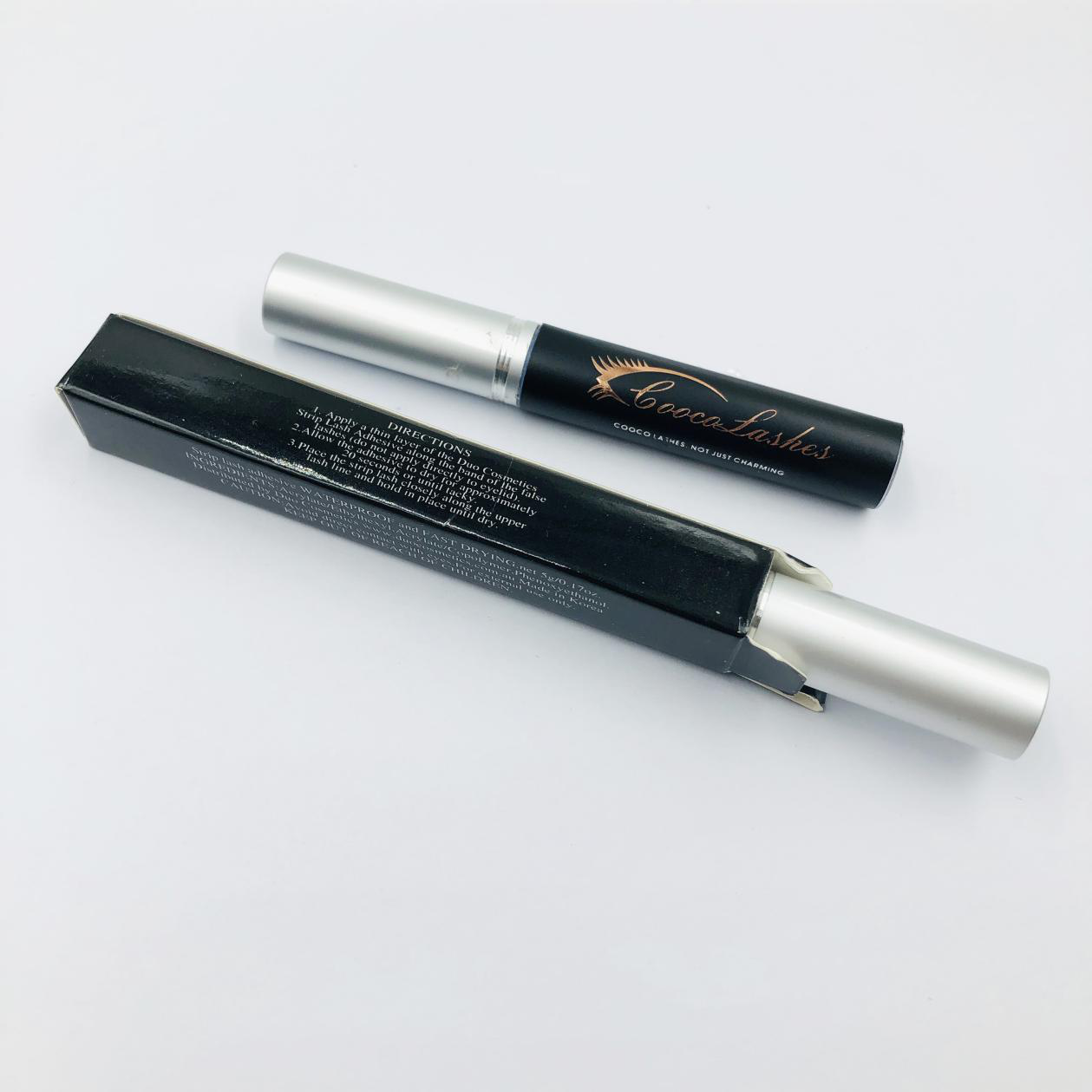 2.Strip Lash Adhesive Characteristics
Dark adhesive intensifies and darkens your lash line, the dark tone helps hide the eyelash strip and blends easily with eyeliner. The white glue is applied to the eyelashes with a little blue color. After waiting for 30 seconds, it is clear. They are free of formaldehyde, phthalates, or parabens. Your falsies will stay on securely all day!
3.Strip Lash Adhesive advantages & benefit
● Easy applicator, no mess: Cooco Lashes adhesive comes in a version with a brush applicator and it is easy to apply and boasts a long lasting formula.
●Clear: It dries clear and offers a firm hold - your strip lashes will remain in place all day (or night!)
●Fast drying: Allow the adhesive to dry for approximately 30 seconds or until tacky.
● Waterproof: Cooco Lashes glue's waterproof formula ensures long-lasting wear while remaining gentle enough for contact wearers and individuals with sensitive eyes.
● 24 hour flexible hold: Our latex-free lash glue is specially formulated to last all day, without any harmful ingredients. Our latex-free lash glue
●Easy to remove: When you decide to remove the eyelashes, use a cotton swab to apply a small amount of makeup remover to the eyelashes and gently pull it from the end of the eye. The glue can be easily removed.
● Suitable for contact lens wearer
4.
What is the shelf life of eyelash glue?
Because Cooco Lashes glue is a high-quality glue, it has a short shelf life. If the glue has never been used, the shelf life is one year. If the glue is used every day, the shelf life is half a year.
●ODM & OEM glue packages: Cooco Lashes can provide customized glue with your own brand and make the customized glue boxes.
●Fast delivery: If you want to make ODM & OEM, the order making time is 7 working days. If you choose the order from stock, we can ship to you immediately.
●World shipping: Shipping worldwide by Fedex, DHL, EMS and so on.
●Various types of lashes adhesive: customized packaging glue(include sliver cover, gold cover and black cover), DUO glue, Cooco Lashes glue, and so on
●If you have any questions about the lashes adhesive, you can contact us.